History
Pioneers, past, present, and future
Groundbreaking
25 years of innovation in private equity mining investment
Pioneering
RCF I: $41M raised
As banks and traditional investment firms look to shed mining assets from their balance sheets, Henderson Tuten and James McClements found Resource Capital Funds – the pioneer in private equity mining - with initial backing from N.M. Rothschild & Sons.
RCF raises capital for its original vintage RCF I with a tight mandate to take advantage of new mining-specific opportunities
Investment Milestones
New: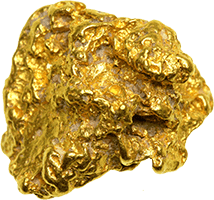 Gold
Zinc
New:
Canada
Romania
Burkina Faso
Ghana
Philippines
Investment Milestones
New:
Perlite
Copper
Uranium
Titanium
New:
Portugal
Mexico
Tanzania
Australia
Kenya
United States
Russian Federation
Independent
RCF II: $82M raised
The first independent raise is completed for RCF II. A second office is opened in New York, and the first Annual General Meeting is held in Las Vegas, NV.
Seeking greater agility and operational freedom, RCF management buys out Rothschild's interest.
Investment Milestones
New:
Honduras
Thailand
Investment Milestones
New:
Thermal Coal
Nickel
Aggregates
New:
China
Investment Milestones
New:
Metallurgical Coal
Mining Services
Technical
RCF III: $240M raised
International expansion begins with the opening of the Perth, Australia office. RCF begins to build out its multi-disciplinary, in-house technical platform with an early focus on geology. The RCF Technical team would continue to be built out throughout the next decade with specialists in metallurgy, engineering, and construction onboarded.
Investment Milestones
New:
Magnesium
New:
Solomon Islands
Hungary
Peru
Namibia
Investment Milestones
New:
Ferro-chrome
New:
Azerbaijan
South Africa
Strategic
RCF IV: $527M raised
Taking advantage of market cycle conditions, RCF IV is strategically positioned in minor metals: Low production volume metals such as titanium, tantalum, and molybdenum that are difficult to extract and not typically traded on an exchange. Many are critical to technologies in pharmaceutical, battery, aviation, and other advanced sectors.
Investment Milestones
New:
Tin
Iron Ore
New:
Morocco
Chile
Investment Milestones
Portfolio Realizations
12
New:
Bauxite
Cobalt
Wollastonite
Lithium
Drilling
New:
Spain
Papua New Guinea
Foundation
With grants to over 100 organizations since its inception, the RCF Foundation was created to support social change and promotes sustainable development in local and mining communities.
Investment Milestones
New:
Rare Earth Elements
Molybdenum
New:
Botswana
Indonesia
Development
RCF V: $1,020M raised
After a 10-year track record of success, RCF opens its fourth office in Toronto, Canada and begins raising capital for RCF V, which seeks to take advantage of lucrative earlier-stage project development opportunities.
Investment Milestones
New:
Tungsten
New:
Saudi Arabia
United Kingdom
Investment Milestones
Portfolio Realizations
13
New:
Potash
Tantalum
New:
Mali
Guyana
Investment Milestones
New:
Greenland
Greece
Ethiopia
Mongolia
Investment Milestones
New:
Mineral Sands
Calcium Carbonate
New:
Colombia
Brazil
Senegal
Expansion
RCF VI: $2,040M raised
RCF expands its investment approach to encompass the full spectrum of project development risk, better accommodating different investor profiles. A South American office is opened in Santiago, Chile. Seed funding allocated to mining innovation strategy to spur - and take advantage of - industry technology advances.
RCF becomes a signatory to the United Nations-supported Principles for Responsible Investment (PRI), furthering its commitment to responsible mining practices.
Investment Milestones
New:
Diamonds
New:
Lesotho
India
Armenia
Democratic Republic of the Congo
Investment Milestones
New:
Turkey
Guinea
Partnership
RCF evolves to become a formal partnership structure to broaden ownership and governance of the firm, establish a more entrepreneurial culture, and ensure the future growth and sustainability of the firm.
Investment Milestones
New:
Platinum
New:
Argentina
Djibouti
Ecuador
Egypt
Diversification
RCF VII: $658M raised
RCF Opportunities Fund: $106M raised
With multiple funds series focused on specific phases of the mining lifecycle, including RCF Opportunities Fund meant to focus on smaller, non-controlling positions from exploration through production, RCF is now able to provide investors a broader array of choices. RCF VII begins to diversify its approach by focusing on both growth and value investment strategies.
Investment Milestones
Portfolio Realizations
13
Analytics
RCF provides seed funding and establishes 4CDA, a data analytics and consultancy providing data management, advanced analytics, digital innovation and data visualization support to external clients and RCF.
Investment Milestones
New:
Silver
Salts
Mining Innovation
New:
Kazakhstan
Japan
Acquisition
The London office opens, and the Melbourne office is established as the Jolimont Innovation team joins RCF to further diversify investment opportunities for our limited partners and gain exposure to mining innovation.
Investment Milestones
Portfolio Realizations
13
Innovation
Despite battling global lockdowns from COVID-19, RCF continues its multi-fund strategy with the launch of RCF Jolimont Mining Innovation Fund II, focused exclusively on the high-growth Mining Equipment, Technology, and Services (METS) sector. Mine operators increasingly rely on these companies for innovations that improve productivity, make mines safer, and lower costs.
Investment Milestones
Portfolio Realizations
14
New:
Platinum Group Metals (PGM)
New:
Panama
Investment Milestones
Portfolio Realizations
14
New:
Critical Minerals
Vanadium
New:
Gabon
Ivory Coast
Bosnia and Herzegovina
Cayman Islands
Anniversary
RCF Jolimont Innovation Fund II: $70M raised
After 25 years of business success, RCF celebrates its silver anniversary at the 2022 Annual General Meeting in Denver, CO.
Regulations such as the The Inflation Reduction Act are spurring critical mineral investment, and the accelerating green energy transition sets the stage for a new commodities supercycle.
Investment Milestones
New:
Palladium
#EnergyTransition
With major trends including decarbonization, mining underinvestment, ongoing population growth and consumption, and global government action and investment set to transform the commodities marketplace, RCF focuses on new Private Equity strategies and opportunities.
RCF joins the Global Battery Alliance, a partnership of businesses, governments, NGOs, investors, and academics committed to making batteries safer and more efficient to produce, while creating jobs and enhancing ESG stewardship across the supply chain.